Cookworld Cookware is the result of giving customers the very best in research, quality and design since 1979. Cookworld Cookware is made of the finest grade of stainless steel and each unit has special heat transmitting properties for fast, even heat distribution.
The Cookworld Cooking System gives you every reason to enjoy the art of cooking. Your commercial quality cookware comes with both waterless and nutritional capability and is also induction-ready. The stainless steel craftsmanship insures a durable and easy to clean surface. And all of the cookware comes with a lifetime warranty.
The open construction of the handles in high finish makes for a more solid hold. The units are comfortable to carry, since the handles do not heat up. At the same time, they serve as practical holders for the lid.
Using the Trivet Feature you can easily place your cooking units inside their respective covers. Avoid scortching your countertops and dining tables. Also keeps your food warm during meals.
Need an extra burner? Now, you can stack cook your meals on one burner. Save energy and free up burners for other cooking needs, especially during holiday season. There are over a dozen different Cookworld stack cooking combinations.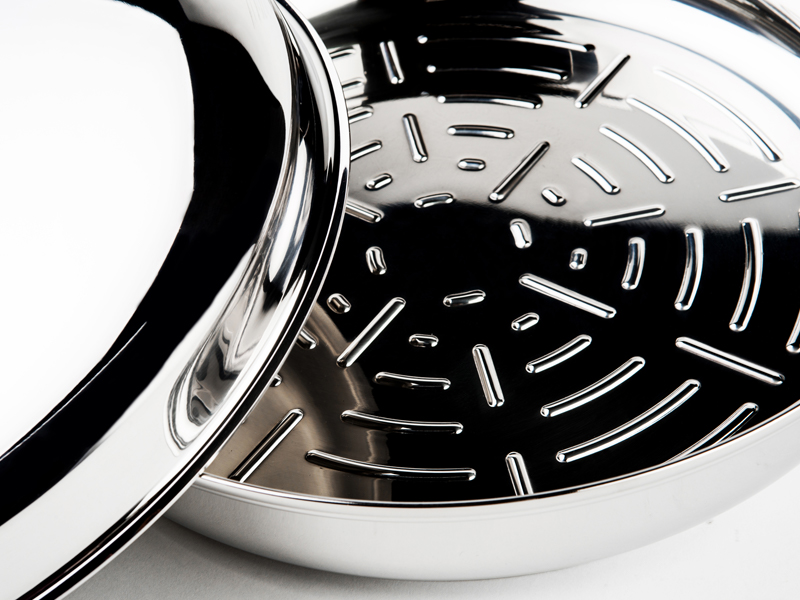 Cookworld allows you to cook your foods the healthy, low-temperature way without water, fats, oils and grease and without boiling and steaming away precious natural nutrients, vitamins and minerals.